Nash County Public Schools CTE BUSINESS & INDUSTRY ROUNDUP This event is designed to guide students through a progressive journey of exploration and growth. • High School - Our program encourages students to engage their horizons by delving into available internships, and job opportunities, equipping them with the knowledge and skills needed in the professional world. • Middle School - As students progress to this stage, they explore various industries - gaining insights into what different businesses entail, how they operate, and the path to get into those positions, helping them envision their future paths. • Elementary School - expose young minds to the world of business - offering hands-on experiences that ignite their curiosity about potential careers. Stepping stones for growth. #NashCountyPublicSchool #NCPS #CTE #ncpschools
Spirit Week Oct. 2nd - Oct. 6th In addition to Spirit Week, we are battling with the Bulldogs across the bridge to see which school can donate the most canned goods, dry beans or Roman noodles. All items donated will be given to support the charity organization of My Sister House. Let's show them we can beat them on and off the field. Reminder: Spirit Week is an excellent time for laughter, fun, and celebration. Let's be respectful of ourselves and others. No mask of any kind and remember the dress code policy.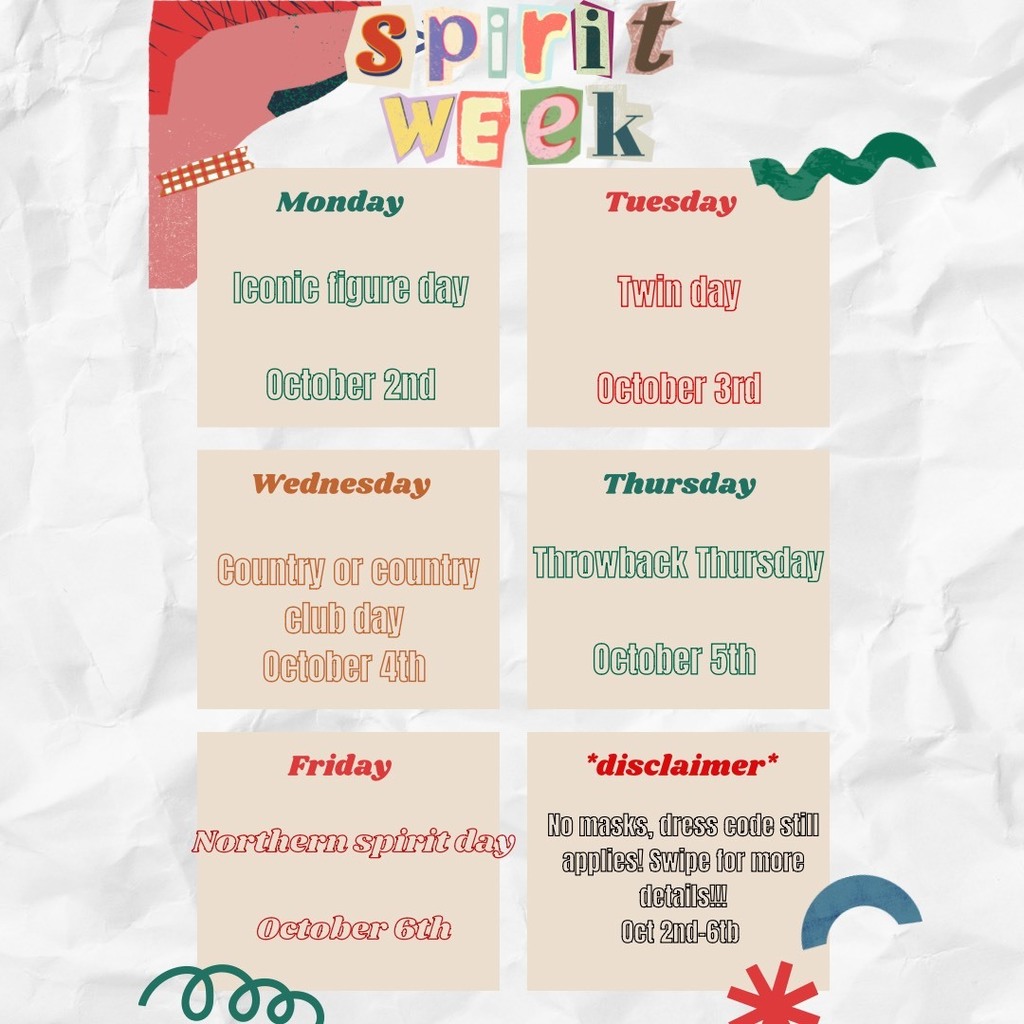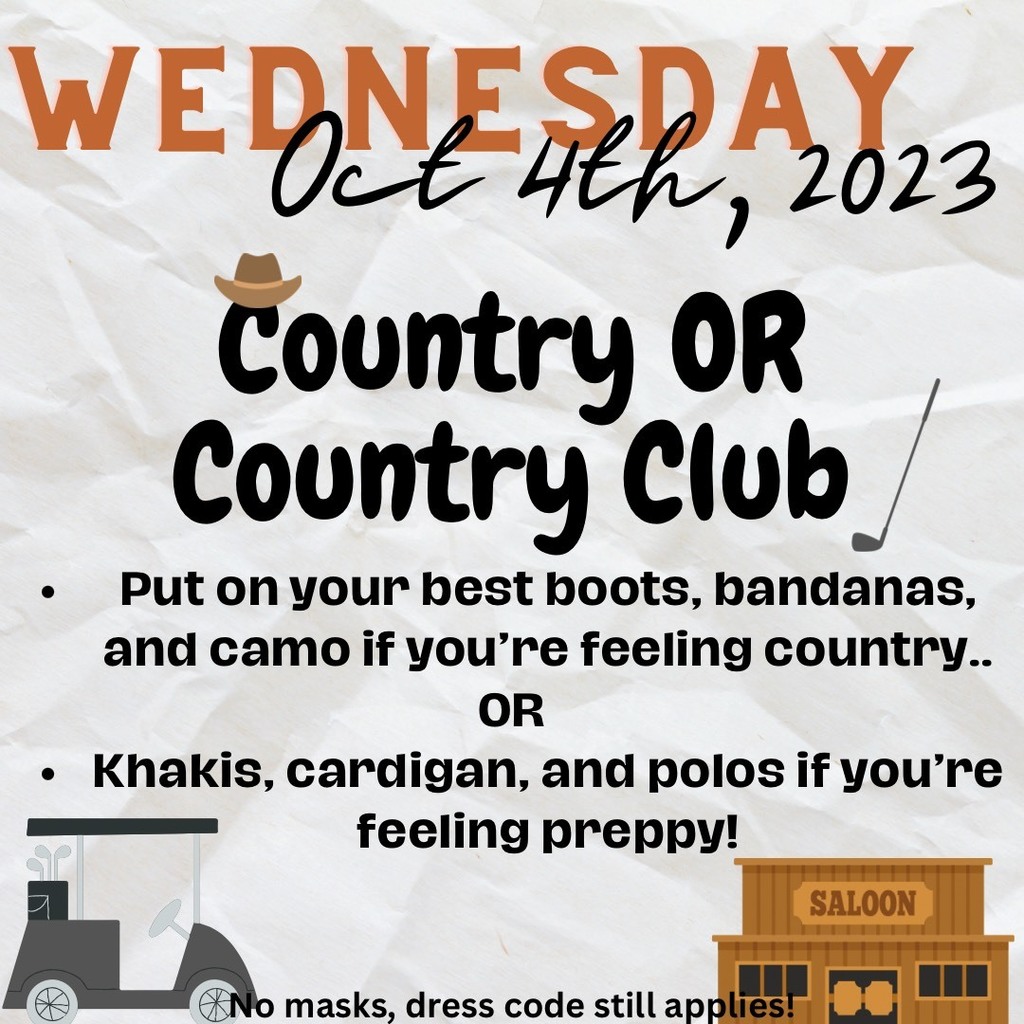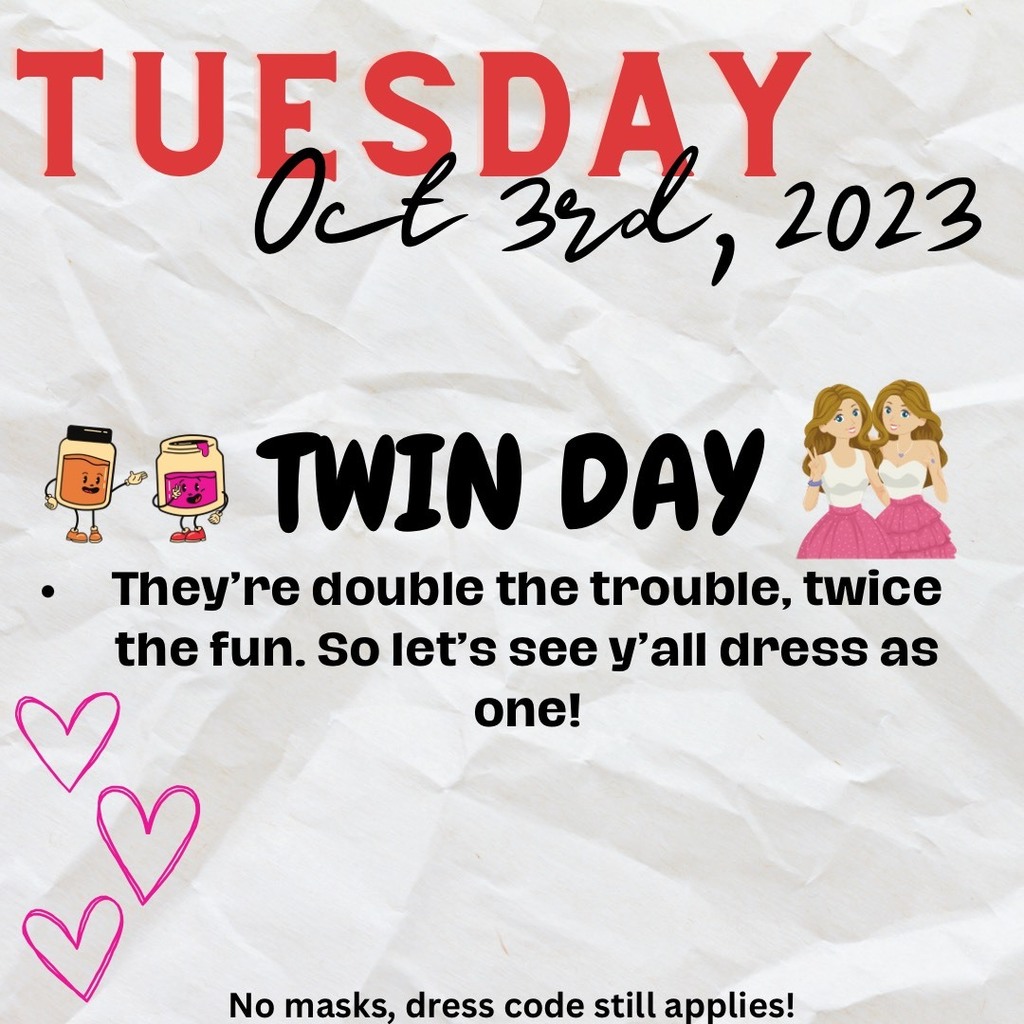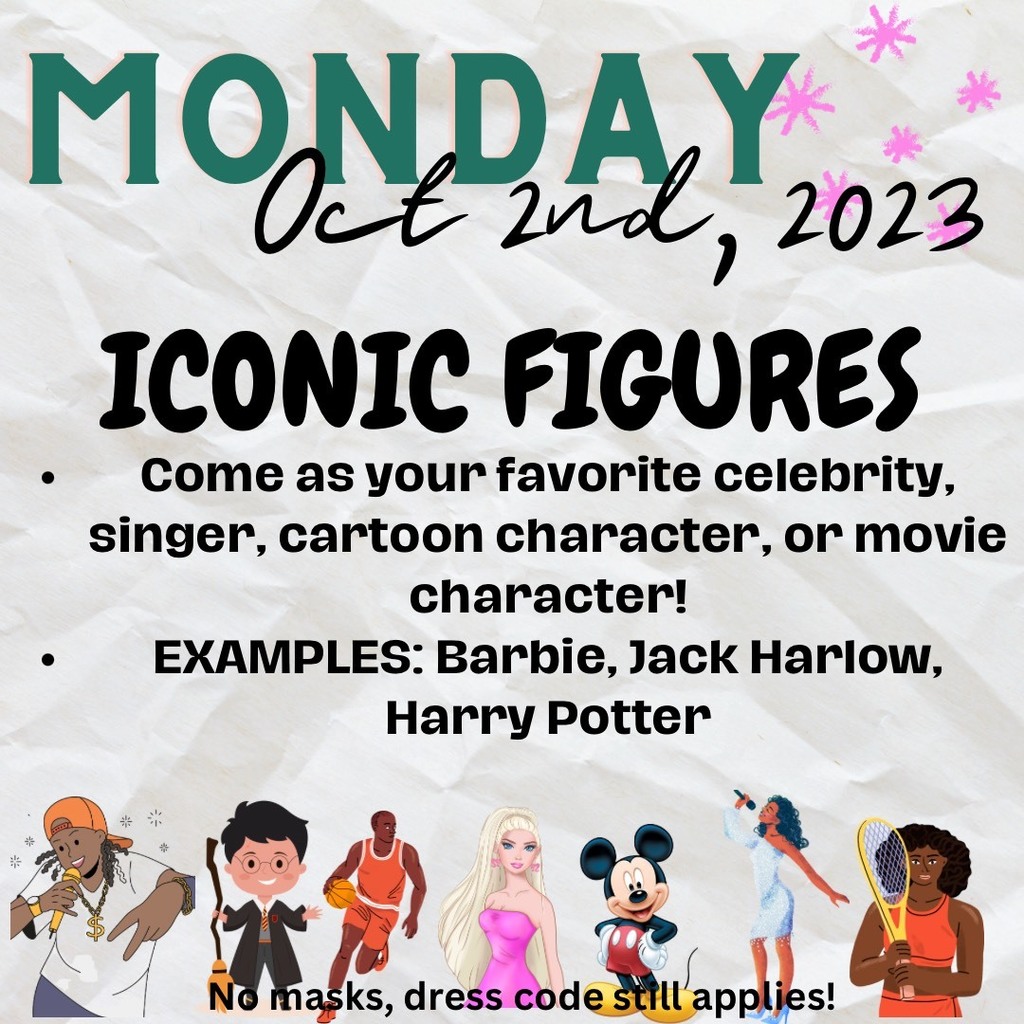 Our Village Boys to Men Part 2 last night. We welcome another set of bright young men and parents to our village program. We are still welcoming mentors. Please let us know if you are interested!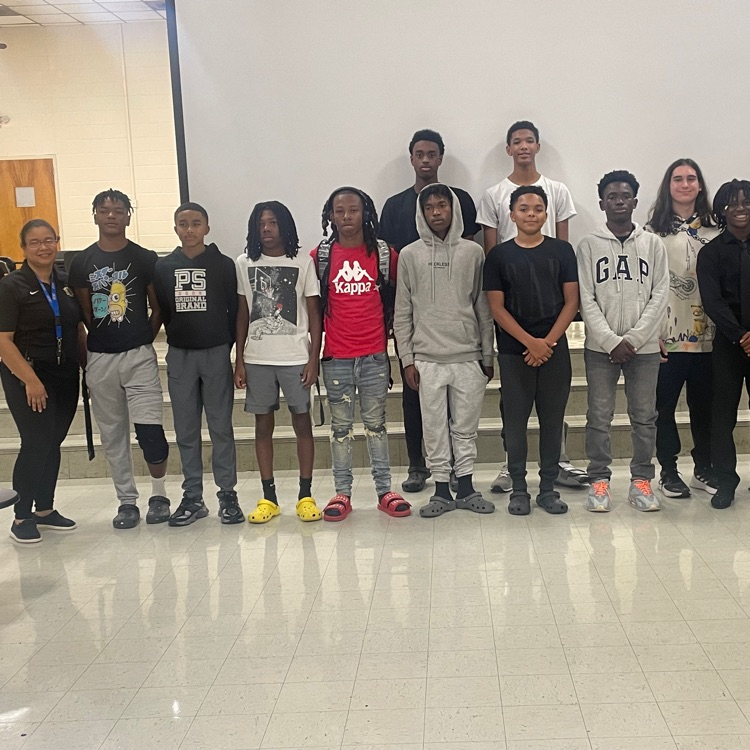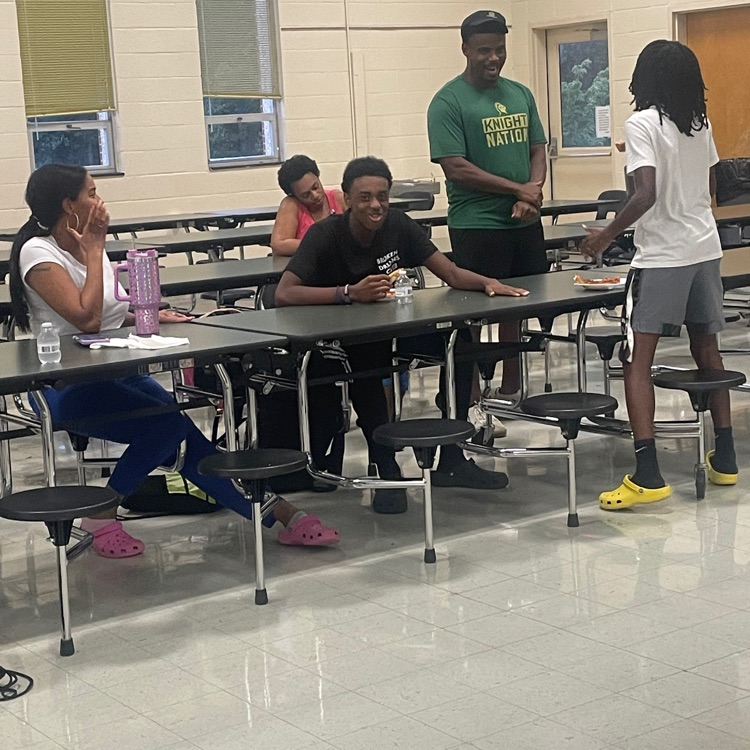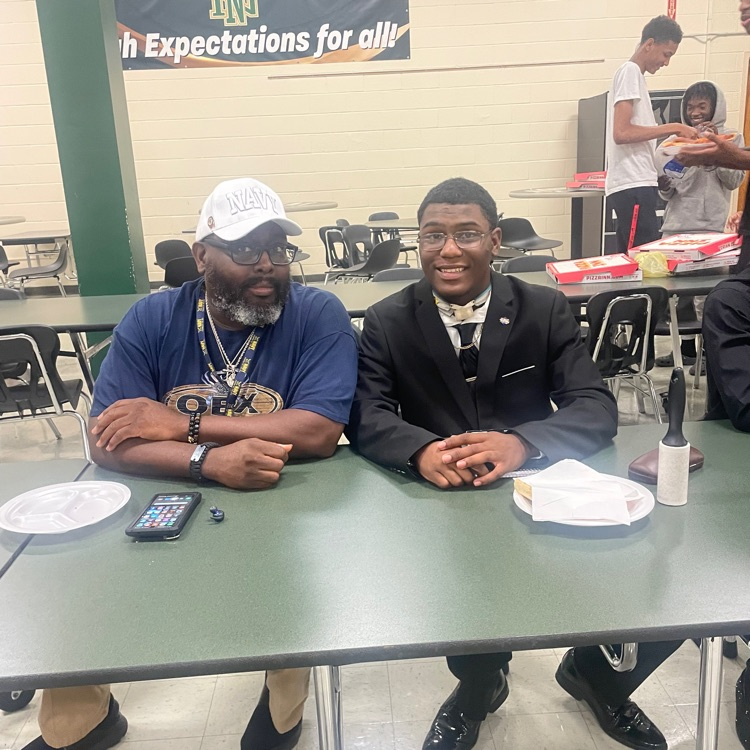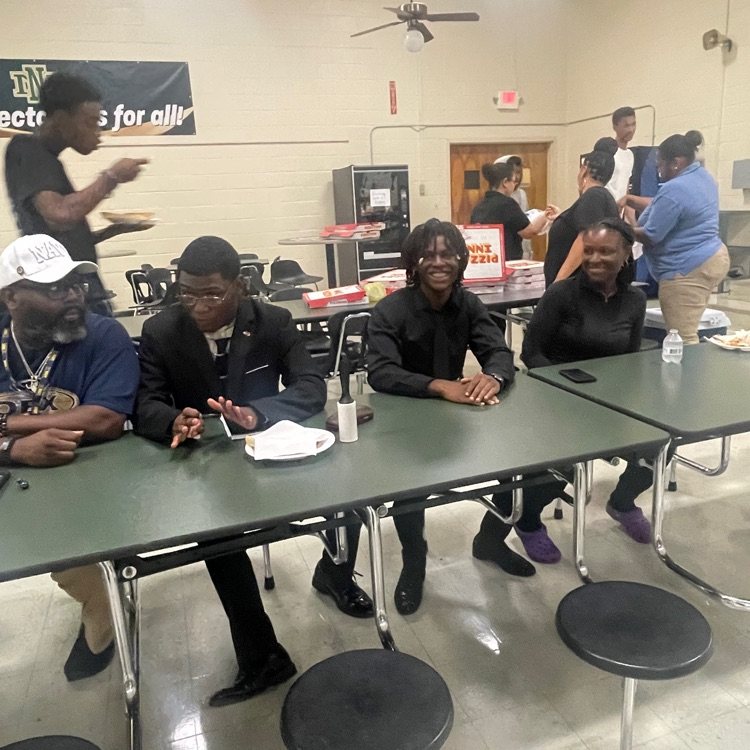 REMINDER Tonight is Curriculum Night! 9/26 @ Arlington Baptist Church, 1500 Bethlehem Rd, Rocky Mount, NC 27803 For more information visit:
https://bit.ly/ncpscurriculumnight

Friendly Reminder! NCPS CURRICULUM NIGHT September 26th @ Arlington Baptist Church September 28th @ Momeyer Baptist Church 6:00 p.m. - 8:00 p.m. The following stations will be available so parents and/or guardians can obtain more info about NCPS: • Pre-k, Elementary, and Secondary Curriculums • Advanced Programs • Exceptional Children (EC) • English Language Learner (ELL) • Science, Technology, Engineering, and Math (STEM) • Free Application for Federal Student Aid (FAFSA) • Career and Technical Education (CTE) • Laptops • Parent Portal & Rooms App Help! • Lunch Forms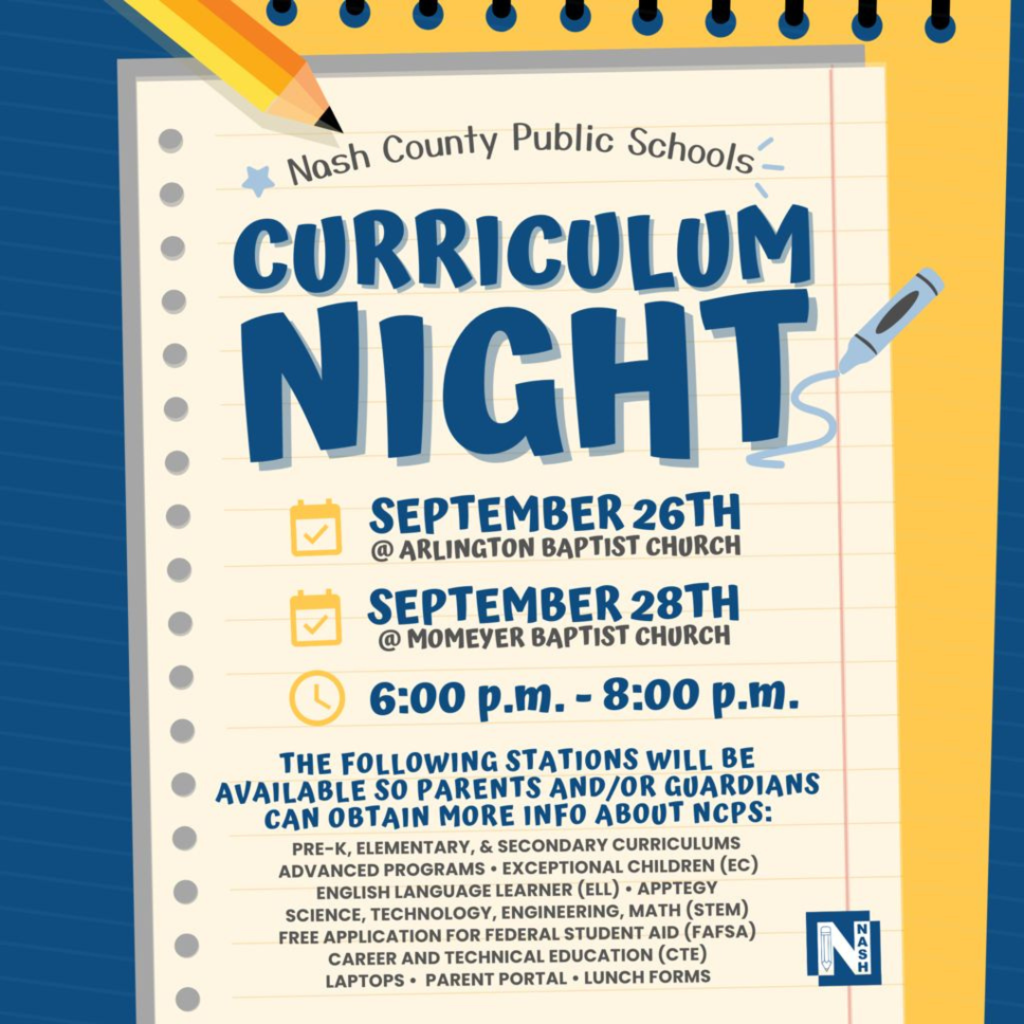 Good Evening, There will be no Knight Time Monday and Tuesday of this week. We will follow the 90 minute bell schedule.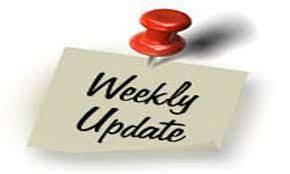 Last night at the NCPS Board meeting Deputy Rodriquez and Assistant Principal Tracy Spence were recognized as NCPS Hero for keeping students and staff safe during the July 19, 2023 tornado.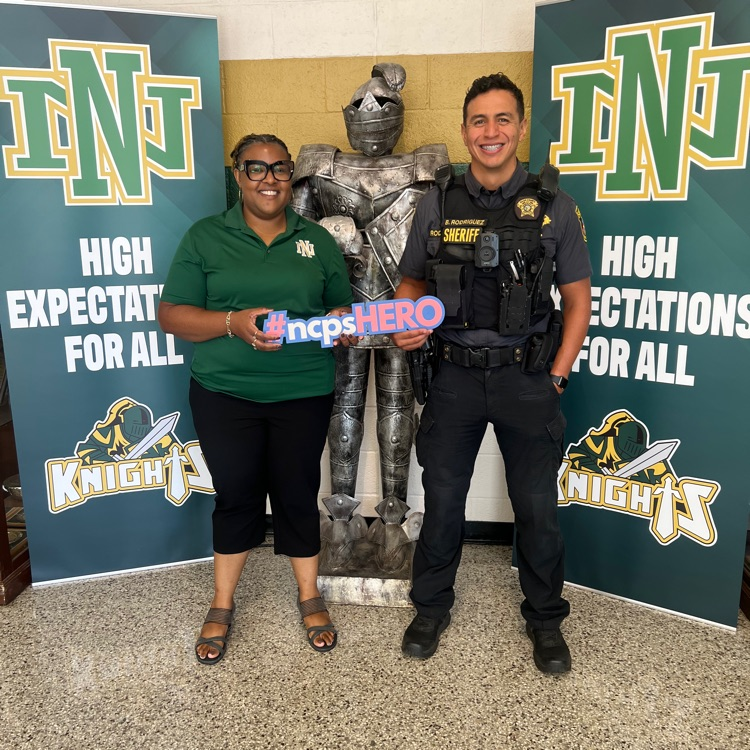 PSAT sign up information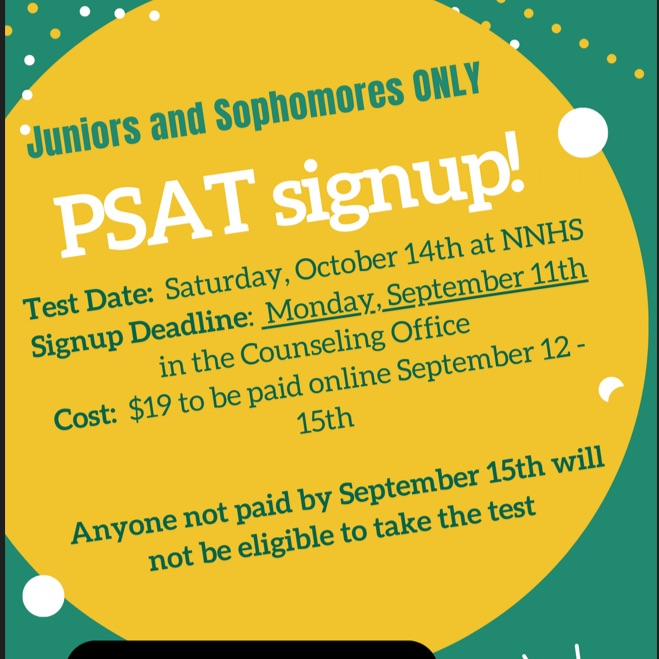 Dear NCPS Family: Nash County Public Schools (NCPS) is launching the "Growing Forward Together" campaign, marking a significant step in our demerger process. This initiative reflects our commitment to education with a seamless transition for our community. This is an invitation to attend either one of the upcoming forums regarding the Nash County Public Schools (NCPS) and Edgecombe County Public Schools (ECPS) Demerger, which goes into effect July 1, 2024. We are inviting impacted families and staff to be a part of our NCPS forum, to learn more about the demerger process. Nash County Public Schools Forum Date: Tuesday, September 19, 2023 Time: 5:00 p.m. – 5:30 p.m. Spanish presentation with English interpretation 5:30 p.m. – 6:30 p.m. English presentation Location: Fairview Elementary School If you live in Nash County and you are a staff member, or have a child that is K-8th grade, and attends one of the following schools – this is the forum for you: Baskerville Elementary, DS Johnson Elementary, Fairview Elementary, and JW Parker Middle School. Edgecombe County Public Schools Forum Date: Wednesday, September 27, 2023 Time: 5:30 p.m. – 6:30 p.m. Location: DS Johnson Elementary School If you live in Edgecombe County, and you have a child that is Pre-K-8th grade attending any Nash County school, join ECPS leaders for a presentation about ECPS's demerger initiatives. Your participation is important. You will learn about what is going on with the demerger process. For detailed campaign information and demerger progress updates, please visit our website (
https://www.ncpschools.net/o/ncps/page/ncpsdemerger
). Thank you, NCPS Demerger Team
NCPS will reopen on Friday, September 1. This applies to all students, staff, and visitors. Additionally, all scheduled after-school activities for Friday will continue. Please stay connected to our official communication channel
https://www.ncpschools.net/page/emergency-landing-page
for the latest information on school operations. Thank you, NCPS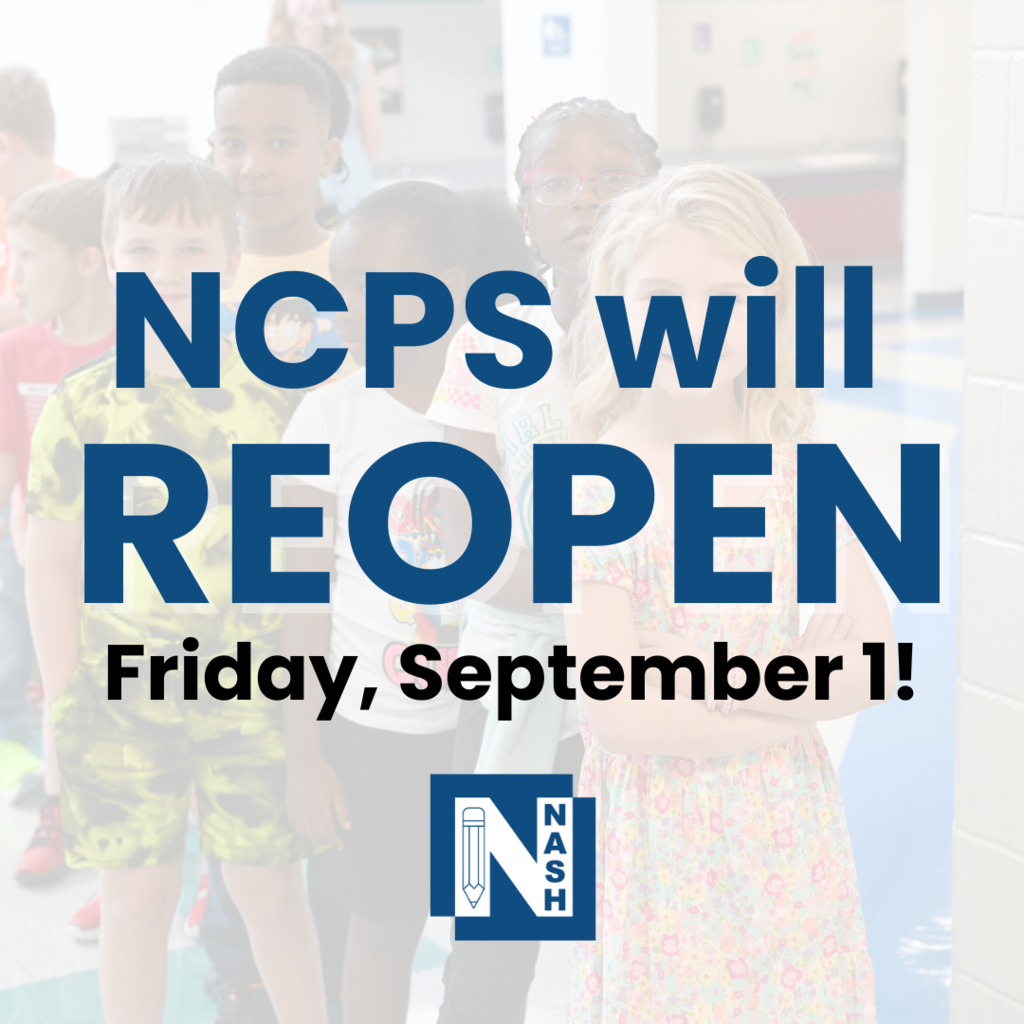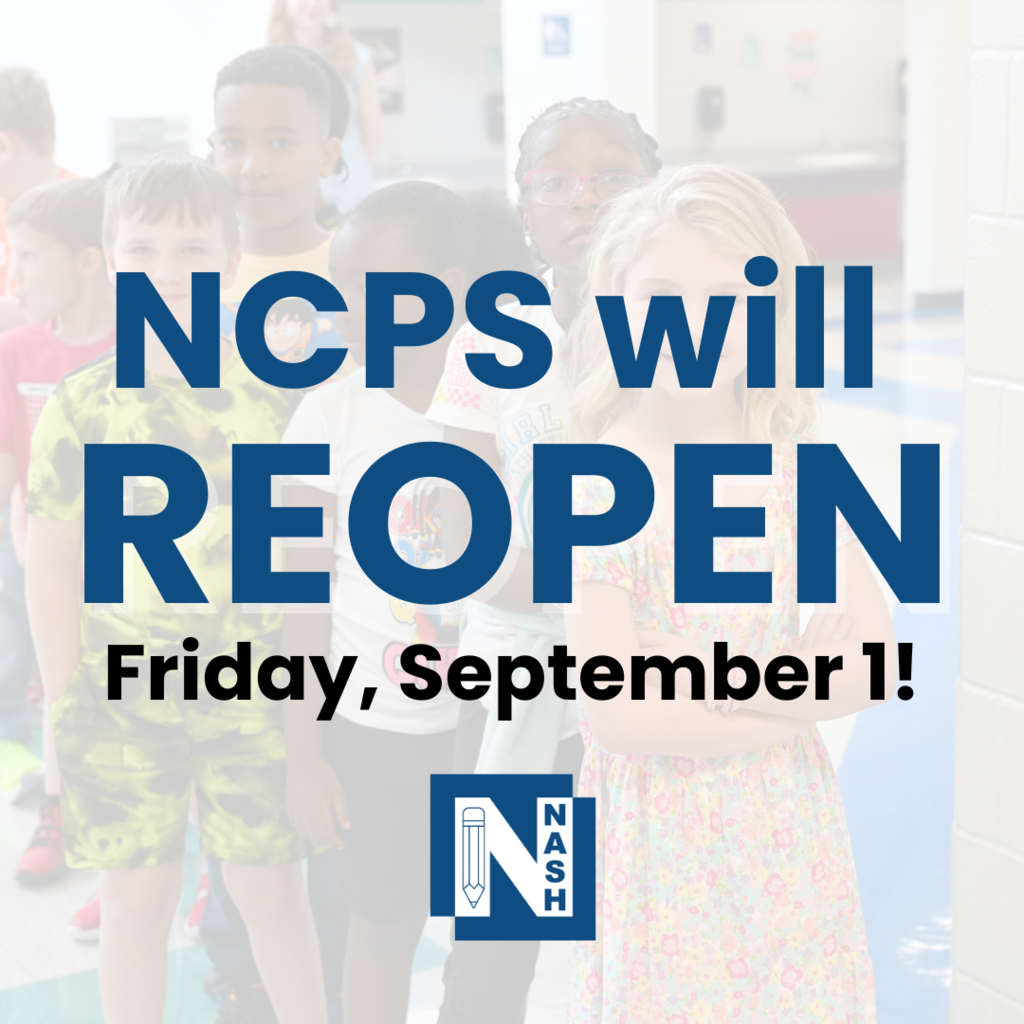 Dear Parents and Guardians, This letter is Part 2 of the initial bus email sent on 8/24/2023 regarding our school bus services. This information is intended for those who have submitted the transportation form for the 2023-2024 school year. As previously mentioned, the buses will continue to service all routes, albeit with some delays in reaching the schools. Update on Bus Information: Starting today, Friday, August 25, 2023 - you can login to the link below to find your child's bus information, Some of you may see only "a.m./morning" but it will be the same bus in the "p.m./afternoon." Via this Link:
https://ncps.mybusplanner.com/default.aspx
You should be able to login with the same email/password you use for the PowerSchool Parent Portal. If you have immediate concerns, questions, or trouble accessing your Parent Portal, please contact your child's school today. Next Steps: Please ensure your information is updated in the Parent Portal and that you've downloaded the Nash County Public Schools App and selected your child's school. Our Commitment: We want to reiterate our commitment to transparency and open communication with our NCPS families. While we understand that the schools typically communicate this information, we recognize the situation's urgency. Rest assured that we are working tirelessly to resolve these transportation issues for the safety and well-being of our students. We appreciate your understanding and patience as we navigate these transportation challenges together. Your child's safety remains our top priority. Sincerely, NCPS
Hey everyone, we're conducting a test of our emergency alert system on social media. This is just a test, so please don't be alarmed. It's all part of our commitment to keeping you safe and informed. Thank you for your understanding! #EmergencyTest #SafetyFirst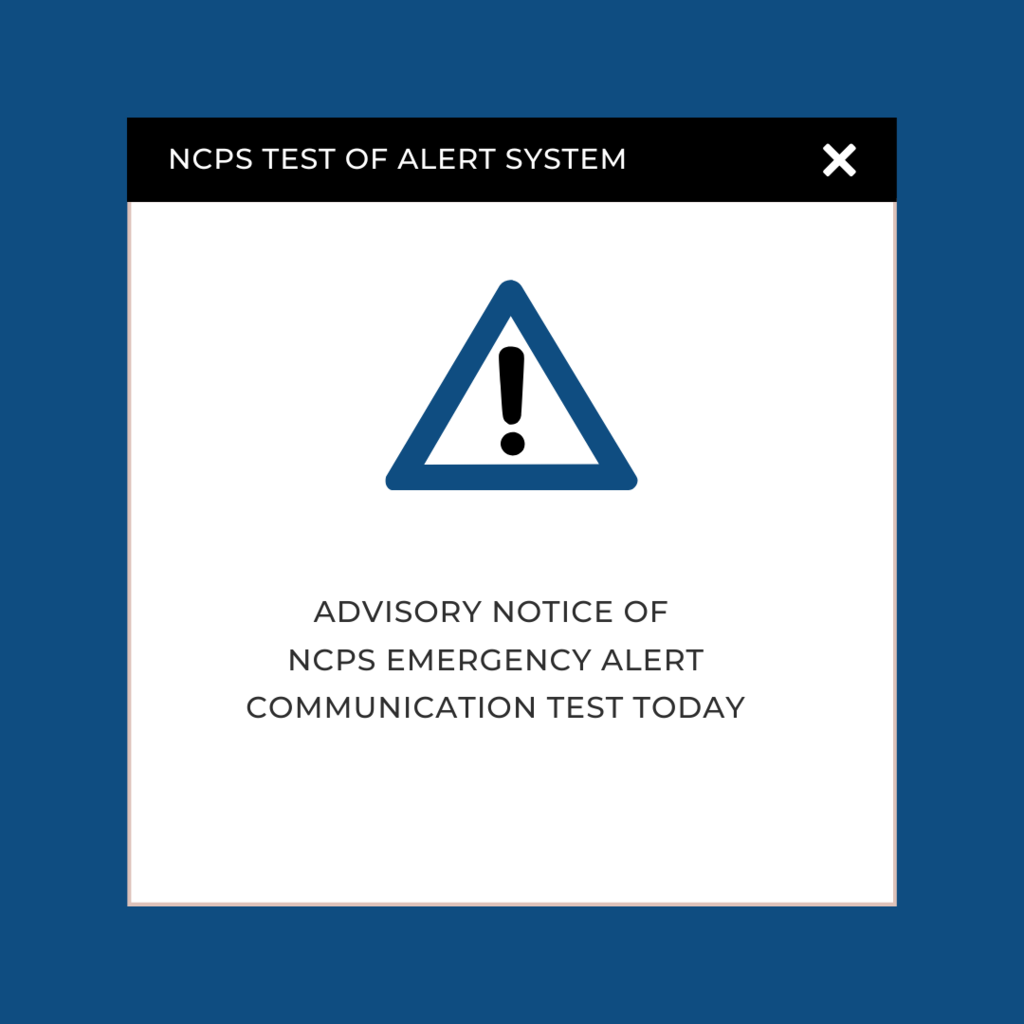 NCPS CURRICULUM NIGHT September 26th @ Arlington Baptist Church September 28th @ Momeyer Baptist Church 6:00 p.m. - 8:00 p.m. The following stations will be available so parents and/or guardians can obtain more info about NCPS: • Pre-k, Elementary, and Secondary Curriculums • Advanced Programs • Exceptional Children (EC) • English Language Learner (ELL) • Apptegy • Science, Technology, Engineering, and Math (STEM) • Free Application for Federal Student Aid (FAFSA) • Career and Technical Education (CTE) • Laptops • Parent Portal • Lunch Forms
Important Update: NCPS Bus Driver Shortage